Instacart is a grocery delivery service where customers select their items from the store and then deliver them to their door. Depending on your location Instacart works with more than 40,000 stores from local grocers to larger grocers. Some non-grocery retailers and local specialty stores have also partnered with Instacart. Since the order minimum is only $10 our experts like that Instacart can deliver small orders for one or a few missing ingredients that you need everyday. You can shop directly from the app available on both the platforms iOS a well a Android and also you can directly order your items from the website if you want too. A $10 minimum order is required and Instacart plus members get free delivery on all orders over $35.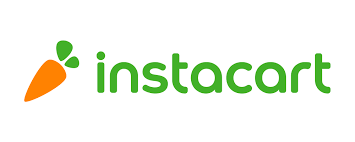 Walmart ha more than 3000 stores across the globe you can take advantage of their everyday offers with the InHome grocery delivery service. Enjoy everything from prepackaged and frozen meals to fresh products at incredible prices. You can coordinate with delivery associate for delivery to bring the groceries into your home or put them at your doorstep. InHome Delivery is available throughout the week, with deliveries between 9 a.m. and 6 p.m. Our pros point out that there are no additional order fees or tips on store delivery the delivery associates do not accept tips and are paid an hourly rate. The company recently merged InHome delivery with the Walmart plus app so you will have to pay for a membership but you will receive thousands of offers like free shipping on any Walmart items with no order minimum.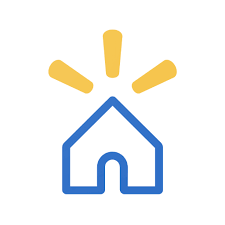 If you want to take advantage of Amazon Fresh you need to be an existing Amazon Prime member. You will get access to thousands of fresh products, packaged foods and more from the Amazon. Prime members can also take advantage of 5% cash back at Amazon Fresh when shopping with the Amazon Prime Rewards Visa Signature Card which can be a good offer if you frequently use amazon fresh. Free for Amazon Prime members Amazon Prime membership is $14.99 per month or $139 per year. Amazon Fresh offers a wide variety of quality products at low prices. If you choose to go to one of the Amazon Fresh locations in person you can minimize your time at the store and shop contactless by taking advantage of Dash Cart and Just Walk Out technology.

Hungryroot is like a crossover between a meal subscription and a grocery delivery service catering to health conscious and plant based offerings. You will start by completing a quiz on your food preferences and then the service creates a grocery plan and recipes to fill your cart. You can also mix and match by editing your delivery to get exactly what you need that week. All products carried by Hungryroot are free from partially hydrogenated oils, artificial sweeteners, high-fructose corn syrup, artificial colors and artificial preservatives, which makes it a standout to our Registered Dietitian.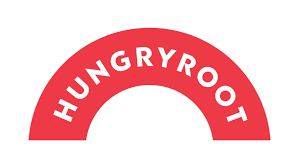 Shipt is available in over 5,000 cities Shipt is a grocery delivery service that lets you shop from different stores depending on where you live including an exclusive partnership with Target. You will also find options like Costco, CVS, and Petco. Our experts say that families will find the service especially helpful as you can get your groceries along with other household items like diapers, cleaning products, sanitary products etc delivered as quickly as 1 hour after ordering. You can place an order whenever the store is open even if it's open 24/7. If something isn't available or an order needs to be modified you can easily communicate with your shopper via text message.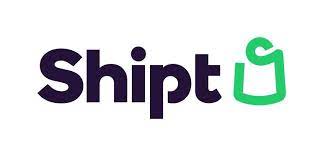 Thrive market delivery service is focusing on healthy lifestyles. Thrive Market focuses on providing high quality foods and household products at very low prices. You can search for products by diet and our experts like that the service has sample shopping lists based on specific dietary preferences. You can fill your orders via the Thrive Market app or online using your internet browser. Although you have to pay a membership fee if you don't save that equivalent cost then Thrive will add that difference back to your account at the end of the year. Our registered dietitians were very impressed with the best in class organic goods available at very low prices.